Location: Grapevine, TX
Venue: Gaylord Texan Resort & Convention Center
Dates: September 10 – 12
PMCF Attendance: September 11 – 12
Event Website: https://thepbsa.org/events/2023-annual-conference/
PMCF Hosted Happy Hour: September 11, 6:30 – 8:30 CT  at Whiskey and Wine Bar – https://thepbsa.org/events/2023-annual-conference/schedule-of-events/
PMCF Speaking Session: September 12, 3:00 – 3:45 CT at Grapevine A
PBSA will be celebrating 20 years at our 2023 PBSA Annual Conference in Grapevine, TX. We'll have several opportunities to celebrate during the event. The celebration begins Sunday evening with our Network Reception where all attendees are welcome followed by the Opening Ceremony, and of course the Exhibit Hall Opening Showcase. The evening will come to a close with the 20 Year Opening Gala at 8 p.m. on Sunday with a dueling piano performance. Attendees are encouraged to dress in black and gold formal attire. Formal attire often includes tuxedos and long gowns, however if you find yourself more comfortable in semi-formal attire, we welcome all attendees to join us.
Likewise, we would love to see everyone in black and/or gold attire on Sunday evening, but we will not turn attendees away who have chosen a different color palette or more casual attire. Monday and Tuesday are expected to be more traditional conference attire. We are excited to be celebrating 20 years of PBSA with each and every one of you! There's no better place to connect with decision-makers in the screening profession. We hope that you'll join us at our conference to celebrate this special occasion and be a part of our continued success. Don't miss out on this unique opportunity to learn, connect, and celebrate with us.
PMCF invites you to join us at our happy hour on Monday, September 11 at 6:30 PM in the Whiskey and Wine bar, and on Tuesday, September 12, at 3:00 PM in Grapevine A for our presentation on M&A considerations in the background screening sector. If you are attending and would like to have an in-person meeting with Matt Rupprecht or Jake Steslicki, who are part of our Staffing & Human Capital Management Practice, please contact them at Matt.Rupprecht@PMCF.com or Jake.Steslicki@PMCF.com.
We look forward to meeting you at the PBSA 2023 Annual Conference!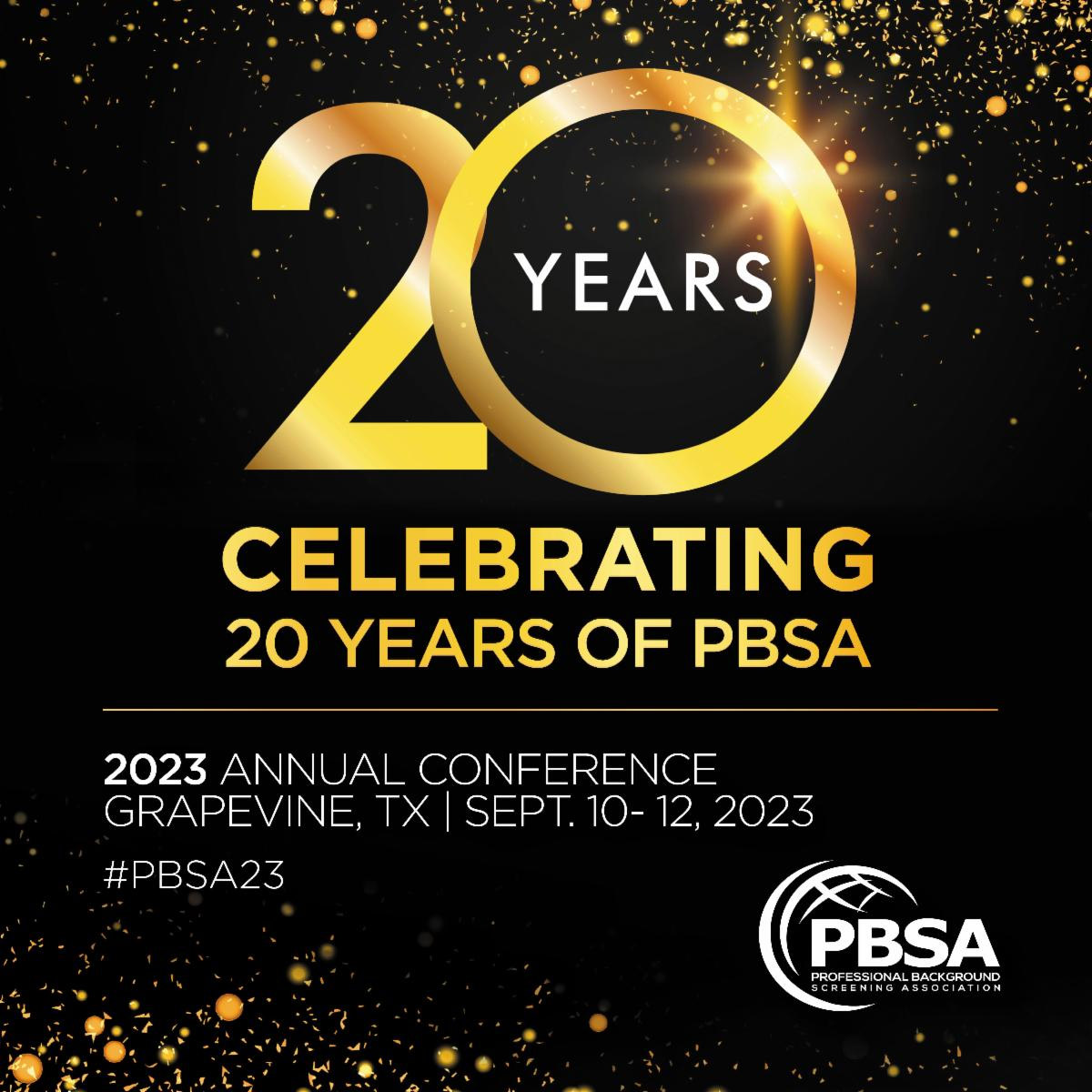 Matthew J Rupprecht, CFA | Director
O: 248.603.5210 | C: 248.495.2561
Jake Steslicki | Vice President
O: 312.602.3674 | C: 517.518.0005