PMCF Industry M&A Activity Tracking
Global Plastics and Packaging M&A had a strong start to the 4th quarter with transaction activity matching last year's totals in both sectors in October 2020. This is the first time both sectors have either matched or exceed last year's total since COVID began impacting M&A in March 2020. We are not ready to declare M&A is back to pre-COVID levels, but we were certainly pleased to see the monthly statistics come in strong for the month. We recognize that a number of the deal closings in October were carryovers or transactions that had been delayed due to COVID. However, we are also seeing transactions that have been launched during COVID reach successful conclusions, which is encouraging from an M&A recovery perspective.
From a buyer makeup perspective, there were similar trends in both Plastics and Packaging sectors in October 2020. Strategic buyer transactions increased at the expense of private equity add-on transactions while private equity platform transactions were flat compared to last year. There continues to be a preference towards buyers with a strategic angle which is a consistent trend we've seen throughout COVID. That said, it was encouraging to see private equity platform transactions equal last year's levels which prior to last month, had been lagging last year largely due to unfavorable credit markets.
We don't publish transaction multiples in our monthly M&A updates but stay tuned for our 3rd quarter 2020 Packaging Pulse report which will provide summary results from our proprietary database. Without spoiling the surprise, the transaction multiples have been surprisingly resilient for the transaction multiples we tracked for quality / performing businesses through the end of September 2020.
We want to wish all our contacts in the United States a Happy Thanksgiving holiday. We have so much to be thankful for at PMCF and would be remiss if we didn't take the opportunity to say thank you to all of our clients and business relationships. We are grateful to be able to cover the plastics and packaging segment for over 20 years and advise on many life changing transactions for our clients.
If you are a plastics and packaging company considering a merger, acquisition, sale or recapitalization in the short or longer term, please consider leveraging PMCF's transaction planning and execution expertise to best position your company in a transaction.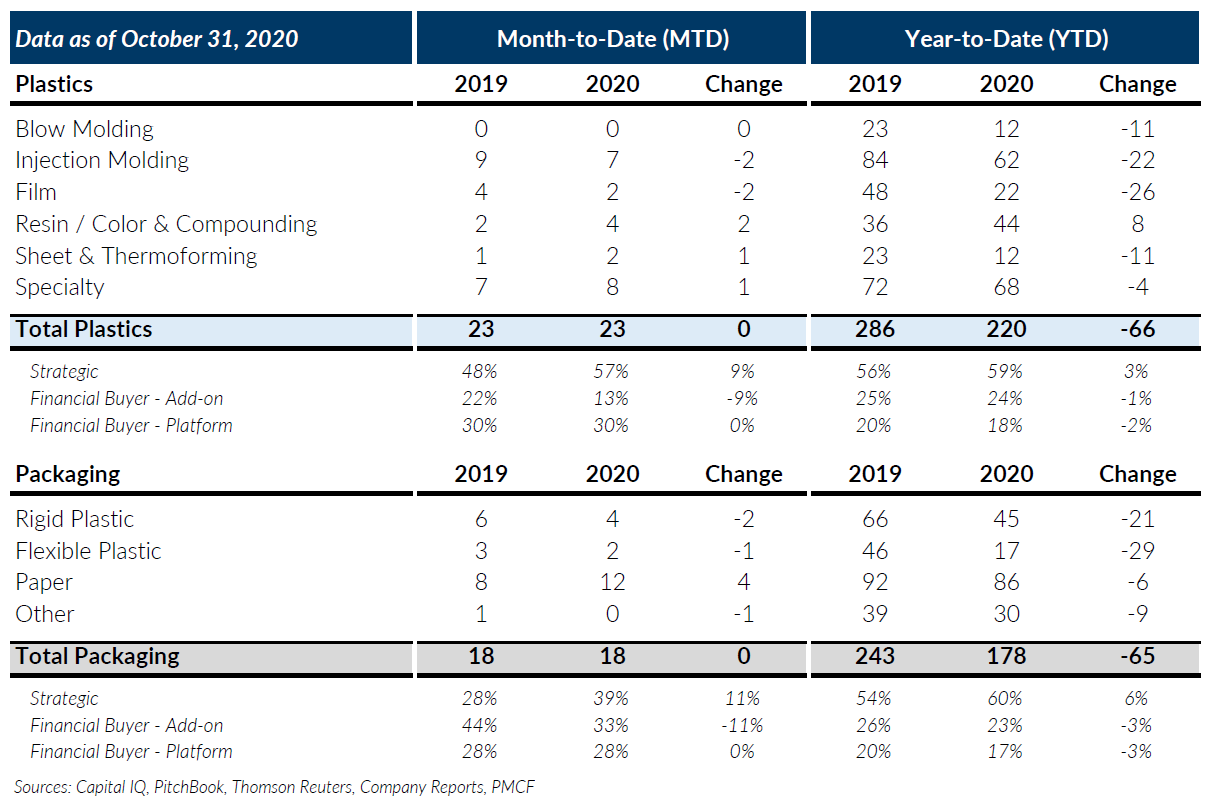 Notable M&A Activity

Public Entity Performance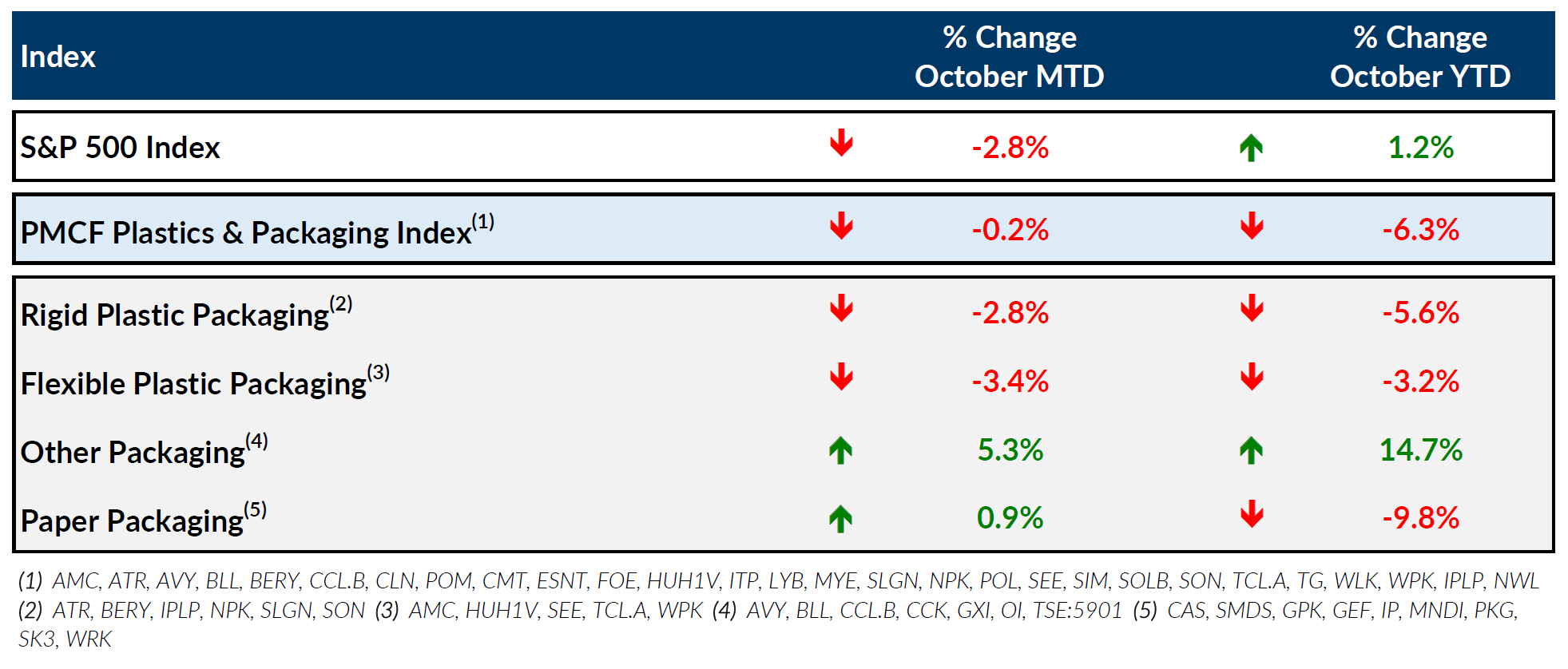 Major News in Plastics & Packaging